Acrylic Block 16,5x5 cm (AUAB1007) (DISCONTINUED)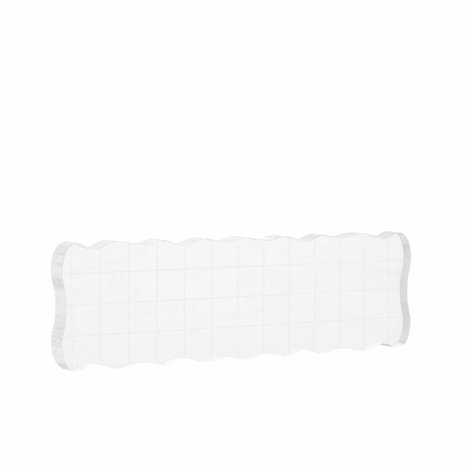 Description du produit
Aurelie BULK is an initiative to keep the basic hobby products affordable. It basically works like this: You, as a retailer, buy the BULK products per 10 pieces. You sell the products individually. The products are packed per 10 pieces in a transparent plastic bag. This bag also contains a sticker sheet with 10 separate barcode stickers. When desired, you can affix a barcode sticker to an individual product.
Present the individual products in a pretty basket and re-fill when necessary. The Aurelie Bulk initiative has a number of great benefits! We give you the opportunity to offer the products at a price beneficial to your customers so in terms of pricing you can compete well with other suppliers and brands. Moreover, we save a large amount of "unnecessary" packaging costs (indirectly also transport costs) which means a huge benefit for the environment. Ultimately though, it is all about the product itself.
The Aurelie BULK products are of exactly the same quality as equivalent products, however, we have stripped them of all unnecessary weight so that you can reap the benefits! Use it to your advantage...
Spécifications du produit
Numéro de l'article

AUAB1007

EAN

8712623971026